Services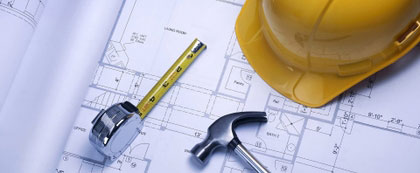 Design Administration
A complete package of design services is offered by WCW Engineers, Inc. Each project begins with developing the scope of work required to meet the final results expected by the client. Design services may include: detailed drawings, written specifications, review of shop drawings, field observation to determine compliance with construction documents and final review of testing and balancing reports. WCW Engineers, Inc. specializes in total project services from schematic design to owner occupancy.

Bid/Negotiation Review
Evaluate contractor proposals to determine compliance with design documents and specifications for project cost efficiency.

Site Investigation
Survey of existing facilities to determine current conditions and recommendations for replacement, repairs and/or improvements. Studies to establish existing capacity or suitability of equipment and systems for remodeling or building additions are also available.

Computer Aided Design/Drafting
WCW Engineers, Inc. utilizes state of the art equipment and systems to efficiently produce documents. Our computer programs generate accurate calculations, equipment selections and specifications. Drawings are made with the computer and then plotted by computer to create the final document. Coordinated systems drawing documents available in 2D, 3D, and BIM formats.

Cost Estimating
WCW Engineers, Inc. provides accurate cost estimates that will assist in preparing construction budgets, in the determination of equipment and systems affordable to the project budget, etc.

Energy Conservation
Study existing systems and provide recommendations for energy conservation measures. Mechanical systems are designed to allow for efficient use of energy and control systems designed to reduce energy expenses. Sustainable green design, LEED certified design, and energy modeling services.

Mechanical/Electrical Engineering
Some clients may find it more beneficial to have the Mechanical/Electrical design under one contract. WCW Engineers, Inc. offers this option with our electrical associates working under WCW Engineers, Inc. for single-point responsibility. Our electrical associates have worked in concert with us for over 30 years.